Charles A. McDonald
Sava Ranisvljevic Post-Doctoral Fellow in Judeo-Spanish Studies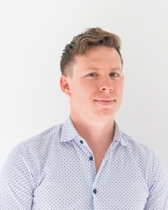 Charles A. McDonald is the Sava Ranisavljevic Postdoctoral Fellow in the Department of Spanish and Portuguese, with secondary appointments at the Crown Family Center and in Anthropology. Previously, he was the Samuel W. and Goldye Marian Spain Postdoctoral Fellow in the Program in Jewish Studies at Rice University. He received his PhD in anthropology and historical studies at the New School for Social Research, where he continues to serve as the Managing Director of the Institute for Critical Social Inquiry (ICSI), a residential fellowship that each year brings together an international cohort of sixty junior and senior scholars for a week-long master class with three distinguished thinkers. 
Professor McDonald's research focuses on the anthropology and history of modern Spain, with a particular emphasis on contemporary Jewish life in Spain and the Sephardic diaspora. He is currently working on a book manuscript, provisionally titled Return to Sepharad: Jews, Spain, and Europe's Moral Order, which is an ethnographic account of political projects that seek the "return" of Jews and Judaism to Spain more than five hundred years after they were expelled. Drawing on more than five years of fieldwork with citizenship-seekers, converts, and the authorities who evaluate their claims, the book argues that such projects have helped create a reality that bears little resemblance to the "Sepharad" envisioned by either "returnees" or their advocates. Experimental in form and style, the manuscript pursues "return" as an ethnographic object, a political concept, and a mode of self-transformation. He is also working on two other book projects. Beyond Blood: Jewish and Queer Kinships in Democratic Spain offers a genealogy of the liberal politics of inclusion by examining the interplay between "progressive" legal regimes and the non-biological forms of kinship that Jewish conversion and queer subject-formation have entailed. Another project examines the political economy and aesthetics of queer nightlife in Spain and the U.S.
Professor McDonald's broader interests include the anthropology of race and religion; citizenship and mobility; kinship and inheritance; subjectivity and ethics; liberalism and multiculturalism; empire and colonialism; queer studies; and experimental ethnography. His research has been supported by the Social Science Research Council (SSRC), Wenner-Gren Foundation, Center for Jewish History, American Academy for Jewish Research, and the Posen Foundation. He has held visiting research positions at the Consejo Superior de Investigaciones Científicas (CSIC), Universidad Autónoma de Madrid, and the Universitat Autònoma de Barcelona.
Back to top