Elie Rekhess
Crown Visiting Professor in Israel Studies; Visiting Professor in the Department of History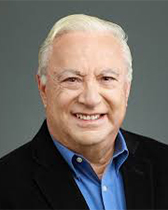 847-491-3984
Crowe Hall, 5-149
Professor Rekhess (Ph.D Tel-Aviv University) is one of Israel's leading experts on the Arab minority in Israel, Jewish-Arab relations, Palestinian politics, and Islamic resurgence in Israel, the West Bank, and Gaza. Until his retirement in 2011, he served as a Senior Research Fellow in the Moshe Dayan Center for Middle Eastern and African Studies, Tel Aviv University, and headed the Program on Jewish-Arab Cooperation in Israel sponsored by the Konrad-Adenauer-Stiftung (1995-2010).
As of 2013, Prof. Rekhess holds the position of Crown Visiting Professor in Israel Studies at Northwestern University. He teaches in the Department of Jewish Studies as well as in the Department of History at Northwestern. He organized the inaugural conference entitled "The Zionist Ideal in Israeli Culture: Dream and Reality" in November of 2013. In October 2015, he organized the international conference at Northwestern University "Between Baghdad and Haifa: A Tribute to Israeli Author Sami Michael." He established the NU Israeli Film Club in partnership with the Chicago Festival of Israeli Cinema in 2015 and hosted the first of a series of screenings in 2016.
He recently authored, edited, and co-edited: Muslim Minorities in non-Muslim Majority Countries: The Test Case of the Islamic Movement in Israel (2013), The Arab Society in Israel: A Compendium (2009), Arab Youth in Israel: Caught between Prospects and Risk (2008). He is currently completing two manuscripts, one on Islamic Fundamentalism in Israel and another on Communism and Arab Nationalism.
Prof. Rekhess has held a variety of central advisory posts, including Senior Consultant on Arab Minority Affairs to the Prime Minister's Office under Itzhak Rabin (1993-1994); Senior Consultant on Arab Affairs to the Histadrut Labor Organization (1994); strategic advisor to Ehud Barak during his election campaign (1999) and as an advisor to Science Minister Matan Vilna'i, Chairman of the Ministerial committee on the Arabs in Israel (1999-2000); Senior Consultant to The Abraham Fund Initiatives for the Enhancement of Jewish-Arab Coexistence (1994-2008); and Member of the Board of "Sikkuy," the Association for the Advancement of Equal Opportunities (1993-2006).
Articles:
"The Evolvement of an Arab–Palestinian National Minority in Israel", Israel Studies, 2007.
"The Arabs of Israel After Oslo: Localization of the National Struggle", Israel Studies, 2002.
"The Iranian Impact on the Islamic Jihad Movement in the Gaza Strip", The Iranian Revolution and the Muslim World (Ed. David Menashri), 1990.
Podcasts:
"Arabs in a Jewish State: Dilemmas of National Identity", Brandeis University

"Hamas and Political Islam", Brandeis University
Jewish Studies Courses
History 300: The Roots of the Jewish-Arab Conflict: History and Historiography
History 300: Historical Background to the Establishment of Israel: The 1920s-1940s
History 300: Nascent State of Israel: Identity, Nation-Building and Ethnicity
History 391: History of the Modern State of Israel, 1949-1988
History 392: Arabs in a Jewish State: the Arab Minority in Israel- Between Integration and Alienation
GBL_HLTH 310: Israeli Society: Identity, Nation Building, and Ethnicity
Jewish Studies 390: Water in Israel
Back to top